MiPod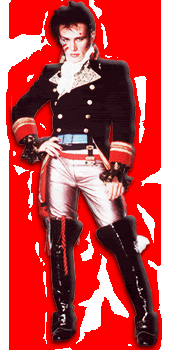 One of my birthday presents was an iPod. I know I'm a bit behind but I've never been keen on one and I couldn't really see why I'd want one. And, apart from that, I'm kind of clueless about the technology.
But, then, my turntable/record player died, leaving me without any method of playing my beloved 80 vinyls.
Daggy though it is, this rubber chicken is prone to having the occasional mad hour of 80s music. Ah, the memories....
Suddenly, it was all taken away from me and I was left with the option of making a Blancmange fruit bowl, a Thomas Dolby soap dish and the Soft Cell sock basket....until someone took pity on my ignorance and pointed out I could download all of these old records online.
An iPod finally beckoned.
It's love. Not only for me but for the Janitor, who seems to have been on another planet during the 80s judging from his record collection. Aieee.