On the edge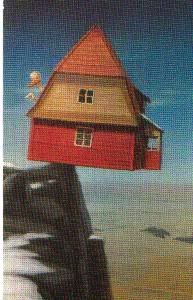 Welcome to my life. This represents why I have been a little quiet on the blogging front of late.

Not that it seems anyone would notice. After all, no one ventured forth and declared their seven deadly sins. Unless, of course, you're all without sin?

Ah, phooey.

Anyway, life currently is a mad mix of work, study and family commitments, all served up with a dash of illness.

While I probably need a visit from Dr. House, I've chosen to succumb to the sofa with Dr. Joel Flesichmann, aka the medico from Northern Exposure, instead. After such a long time, I still love the gentle humour of this series.
And what better medicine is there than a good laugh?